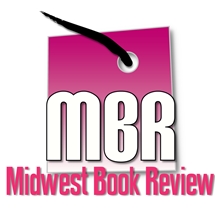 MIDWEST BOOK REVIEW
"Award-winning writer Steven Kayser presents The Greatest Words You've Never Heard, an anthology of brief, inspirational true tales about extraordinary individuals, from the genius Nikola Tesla to reformed prisoner and cancer research executive Dr. Mark Whitacre, to military men who sacrificed their lives to protect America, to the charismatic Native American leader Tecumseh, who was a dangerous enemy to the U.S. government yet refuted the common tribal practice of torturing or burying alive prisoners. Here are stories of people who suffered, who lost family and friends, who faced down death, yet who found the inner courage to go on.

"We have crossed the boundary back from the systematic removal of the world's greatest genius, Tesla, [Marconi, the "Father of Radio" got credit for this invention among many others) from the history books. And believe it or not, it was mainly because he wasn't a good businessman. This man was altruistic – preferring to better humanity's lot to improve living conditions for all human beings." The Greatest Words You've Never Heard is uplifting, thought-provoking, and highly recommended."

I look forward to  Steve Kayser's new title.
James A. Cox
Editor-in-Chief
Midwest Book Review
####
Special thanks to James Cox, Editor at the Midwest Book Review for  this review,