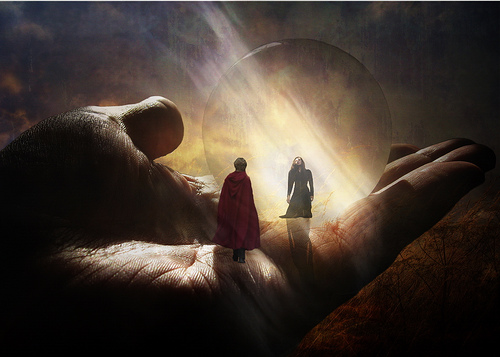 FEELING DOWN?
The world is in a depressingly precarious condition right now – one crisis away from a global meltdown.
ECONOMY HAVE YOU WORRIED?
The US is borrowing $435 million dollars – per hour. How long can that insanity go on? 94 million American workers don't have jobs. How long can that be sustained?
WORK WORRIES?
Been to a work meeting where everyone seemed on edge – arguing and backstabbing each other over precious resources, strategy or just plain surviving? If you have a job, you probably have.
PROBLEMS TOO BIG – TOO HIGH?
Our times are piled high with difficulty and uncertainty. Stress and anxiety. Barbaric ISIS terrorists who revel in finding new, evil, disgustingly satanic ways of killing people. Sometimes problems seem too big to get your arms around and too high to climb. It's easy to get down. Easier to get angry at the world for all the injustices done to you. And others.
TOO HARD TO GRASP? 
But maybe, just maybe, if you watch the video below, you might come away with …
… a different perspective.
NOW – HOW DOWN ARE YOU REALLY?