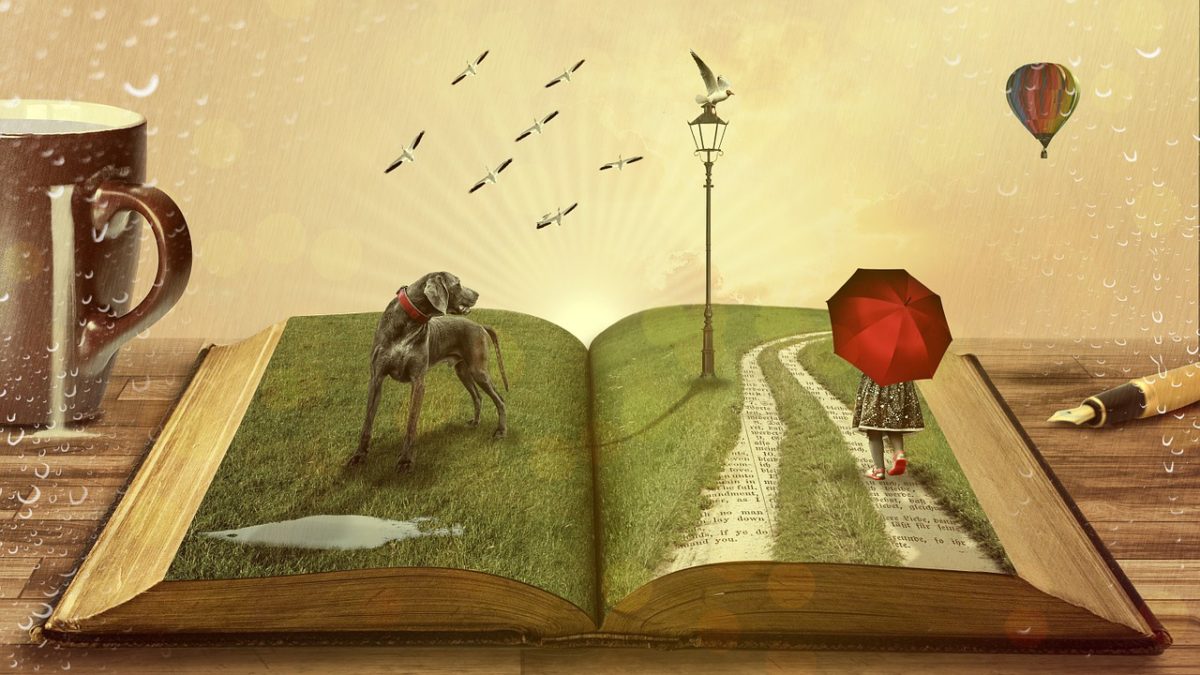 "Steve Kayser has delivered one of the most profoundly motivational books I've read in years! These stories will help you succeed in business, raise your kids, be a better person and friend and leave a legacy. They are playful, painful and gloriously revealing of human nature and our yearning to matter.  The uncovered gems are found in potent stories, profound recognitions and astonishing poetry. They are words that need to be heard!"
 – Dr. Rick Kirschner, coauthor of the international bestseller, Dealing with People You Can't Stand: How to Bring Out the Best in People at Their Worst, and How to Click with People: The Secret to Better Relationships 
Praise for The Greatest Words You've Never Heard
"Eclectic and unique, the stories in The Greatest Words You've Never Heard by Steven Kayser will engage your heart and inspire your soul."
– Ken Blanchard, coauthor of The One Minute Manager® and Legendary Service
"True stories of heroism, hope and heart that salute the brave victorious souls that choose to create and live lives of significance and meaning … even if they die trying. When faced with difficult times and life- defining decisions these stories can offer solace and strength, wisdom and guidance. But more importantly, they will shake your perception of reality and offer a personal challenge that will change your life … but you won't realize that until the very last page."
– Steven Pressfield, bestselling author of Gates of Fire, The Lion's Gate, The Legend of Bagger Vance and the War of Art
"Wow, what a raw, powerful book.  Thank you, Steve, for having the courage to show us that we serve when we dare to share challenging, heart-wrenching experiences.  Anyone going through a dark night of the soul will find this book inspiring."
– Ms. Sam Horn, author of POP! and Tongue Fu!
"A gifted storyteller, Steve Kayser has written a book that will touch your heart and compel you to reflect deeply on your own faith, courage, and most importantly, relationships. I couldn't put it down."
– Lt. Col. Rob "Waldo" Waldman, author of the New York Times and Wall Street Journal bestseller Never Fly Solo 
"These stories will touch your heart, but the mystery is, why haven't you read them before? Steve Kayser deserves the highest praise for digging them up."
 – Al Ries, author, War in the Boardroom
"As long as I've known Steve Kayser, he's been a connoisseur of culture and a gatherer of greatness, which he eagerly shares with everyone. Now he's produced cultural greatness himself with this book. He digs deep and harvests diamonds. Where else would you learn that while people loved Cicero's words, it was Demosthenes' powerful speech that compelled them to march? Here's your chance¾ dive in and be inspired!"
 – Skip Press, author of How to Write What You Want and Sell What You Write and The Idiot's Guide to Screenwriting
"Steve Kayser hit a homerun with these remarkable stories that run the gamut of human experience.  Each one has something powerful to tell us; Steve finds those inspirations and shares them with his characteristic sensitivity and poetic style.  This book is a "must have" for your library of meaningful works!"
 – Marsha Friedman, CEO of EMSI Public Relations and author of Celebritize Yourself: The Three Step Method to Increase Your Visibility and Explode Your Business"
 – "Reading Steve Kayser's The Greatest Words You've Never Heard I was reminded again that Steve's writing has the power to touch, entertain and inspire."
 – Charlie Bowyer, Executive Creative Director, ABC Entertainment
"Steve Kayser has delivered one of the most profoundly motivational books I've seen in years! These stories will help you succeed in business, raise your kids, be a better person and friend and leave a legacy. They are playful, painful and gloriously revealing of human nature and our yearning to matter.  The uncovered gems are found in potent stories, profound recognitions and astonishing poetry. They are words that need to be heard!"
 – Dr. Rick Kirschner, coauthor of the international bestseller, Dealing with People You Can't Stand: How to Bring Out the Best in People at Their Worst, and How to Click with People: The Secret to Better Relationships 
"This book is a MUST READ! Steve Kayser has written one of the most inspirational and motivational books that I have ever read. Steve uses real-life stories to bring to life the importance of being truly engaged in order to improve the world, no matter what season of life you may be in. It is never too late. The stories in his book will inspire you to live a life of significance and will give you the wisdom to see that your best years are ahead of you, not behind you. This book will also inspire you to be a better husband, father, friend and leader by simply being a better person
 – Mark Whitacre, PH.D., COO and Chief Science Officer of Cypress Systems, Inc., also former whistleblower in the historical ADM price-fixing case ("The Informant")
 "Steven Kayser has created a timeless book filled with wisdom and the kind of short stories that will stay with you long after you read them. Life is complicated and difficult, and it is comforting to have a book like Kayser's to provide a roadmap with many nuggets of insight and plain old horse sense. It is the kind of book that should become a valuable addition to any seeker's library."
 – Marc J. Seifer, Ph.D., author of, Wizard: The Life and Times of Nikola Tesla
"Wow! Thoughtful, insightful, powerful read. Steve Kayser has clearly found the humanity where there appeared to be none, the humor where it was sorely needed and has placed the truth squarely in front of the reader.
– Ken Sutherland, award-winning film composer of Savannah Smiles and creator of Lippi, the Musical
"Steve Kayser weaves together true stories that are both moving and memorable. If you're at a crossroads and wondering what path to take, read this book for some fresh perspective, inspirational gems, and moments of insight."
– Stephanie Palmer, author of Good in a Room
 "This is a quick but a very inspiring and entertaining read that provided me with plenty to think about, to 'mist' over and, most important, to act on. I expect you'll feel the same. Bravo, Steve. It's relevant, and you're R-E-L-E-V-A-N-T!"
– Dave Stein, author of How Winners Sell
In "The Greatest Words You've Never Heard," author Steven Kayser may have created the perfect traveling companion. With a read that clocks in at about the same time as your average plane flight, you will find your spirit soaring above the clouds as your soul is sated with words never to be forgotten. These are words that truly deserve to be heard!
– Rick Robertson, President, Antic Productions
"In today's fast paced world of instant gratification, it's rare to find a book that you can linger over while you savor each page. Steve shares fascinating stories that allow the greatest of luxuries—the ability to slow down and just think for a while. "
– David Meerman Scott, bestselling author of The New Rules of Marketing and PR and Marketing the Moon
"When you believe (the third core practice of a positive lifestyle), you understand that the world is about more than you can control, manipulate or influence; that you can redefine your reality and achieve your dreams even in a negative world. Don't take my word for it, though. Devour Steve Kayser's The Greatest Words You've Never Heard—every single story of it. Then you will know what you've always longed to know—that there is a lot more to life than you ever imagined."
– Dr. Joey Faucette, speaker and bestselling author, Work Positive in a Negative World
"Steve Kayser possesses one of the greatest gifts in storytelling – the talent to engage, inspire and examine all of life's possibilities. "The Greatest Words You've Never Heard" delves into human intellect, takes us on a journey of the great thinkers and leaders in history, and gives us new understanding and a way to "salute life," as he writes. Kayser shows us that life is a treasured collection of words … to live by and to cherish.
 – David Henderson, Emmy Award-winning former CBS News Network Correspondent, author, journalist, advisor
 "Steve Kayser has written a delightful compendium of penetrating observations about life's miracles. From the life-saving coincidences that saved an entire church choir to the wireless wonders of a man born in 1856, these singular stories will fascinate and inspire you. Read it!"
– Martha Lawrence, author of Pisces Rising and coauthor of Trust Works!
"Steve Kayser constantly amazes me with his overarching appreciation of the human condition, so triumphantly manifested in this collection of insights!"
 – Tim Eaton, Senior Visual Effects Editor, Twister, Men in Black, Forest Gump
This book explores the depths of human connection through the words and stories of real people you've probably never heard before. The stories are thought-provoking and insightful; stories of heartbreak and innocence lost. Stories that describe profound human understanding that will move you to tears with words—words carefully chosen whose wonderful and terrible meanings cut to the depths of our souls and lift our spirits. Steven Kayser has woven a wonderful tapestry of words with honest meaning, thoughtfulness and depth of emotion in the stories they relay. This book will be a great addition to anyone's summer reading list, or anyone who seeks to have their faith in humanity restored with true, human stories that matter."
– Teri Doty, Editor, Music Insider Magazine
"While reading The Greatest Words You've Never Heard by Steve Kayser, I realize what grabbed me—a bifurcated soul, part poet and part ethicist, producing copy that sparkles with intelligence and decency. When he tells a tale, listen! You might find yourself being informed and re-formed.  It happened to me!"
 – Dr. Woody Sears, author of Communicating with Employees and Thinking Clearly – Vilnius, Lithuania
 "Stories of success are commonplace; it's the stories of redemption and second chances that are gripping. Because they teach us that not only is it ok to be human, there is great joy and true fulfillment to be found in living a truly human, humane and humanitarian life. Steve's lyrical book is a wonderful reminder of this, and my life is better for having read it."
– Shonali Burke, President & CEO, Shonali Burke Consulting
 "The Greatest Words You've Never Heard presents words that share meaning across people's lives, change the course of human events, and impart lessons learned. Every story in this powerful compendium will speak to you at some level. Whether you read it cover to cover in one sitting or read a story here and there, you will not want to stop reading and you will want to read them again. "
– Charles H.  Matthews, Ph.D., Distinguished Teaching Professor, Carl H. Lindner College of Business, University of Cincinnati.
 "It's impossible to walk away without being inspired by at least one story in this book. Sometimes when we're down in the dumps, we forget how life is fleeting and to appreciate what we have. The words in this book pack a few punches that will revitalize and motivate you to make the most of the cards you're dealt in life."
– Meryl K. Evans, The Content Maven
"After my mother's death, I needed inspiration from outside myself to get through the next hour, the next night. "The Greatest Words You've Never Heard" sat on my lap, was carried from room to room, lay on my bed at night when I fell asleep. Nuggets of faith, wisdom, and courage so simply captured, so lyrically written that I could see a path that was once invisible to me. Put this book on your bedside table for the next time a big challenge comes without warning. Steve's gentle soul will touch your heart while it girds your soul."
 – Dale Wolf, Editor, The Perfect Customer Experience
Wow! The stories in The Greatest Words You've Never Heard by Steven Kayser are interesting, insightful, heartbreaking and triumphant! 'They Call Her George' is worth the price of admission as it tells the tale of character building and overcoming adversity.
 – Brad Thiessen, Partner in Independence Fuel Systems, a Natural Gas Infrastructure company
"Inspirational accounts of accomplishments and encouragement from various walks of life. This book approaches adversity with great determination, faith and hope. It provides great examples for those going through or headed on a similar journey."
 – Alan Braley, Bearing Precious Seed (the Bible), Director of Operations
 "Steven Kayser's "Greatest Words You've Never Heard" is a feel-good book with substance. It stands as a reminder of how powerful and moving words can be. As inspiring as it is illuminating, this book is a monument to courage in the face of daily adversity."
 – Kimela Robertson, Entrepreneur
Contact Steve  for Speaking or Teaching Engagements